Pirates of Pensacola, Chapters 7, 8, 9 & 10
1. I wonder if Keith actually went to a barbershop, had them pump the chair up to its highest, and measured. Anyone here willing to do so for the sake of experiment?
2. Who, or what, is "the Very Psychotic"?
3. What would you do with 42.7 million dollars? I want an itemization...
4. Got a favorite one-linter from chapters 7-10? If so, share.
5. Does your significant other, friend, or relative have a habit that drives you batty to the point where if you were stuck next to them on an overcrowded ship for months at a time you might consider arranging their convenient disappearance?
6. What's the most interesting tid bit you learned from Isaac's pirate history lesson?
7. If you have any questions or observations about Chapters 7-10, please post them.
8. Scrimshaws are now being accepted for chapters 7-10. Here's my pitiful attempt: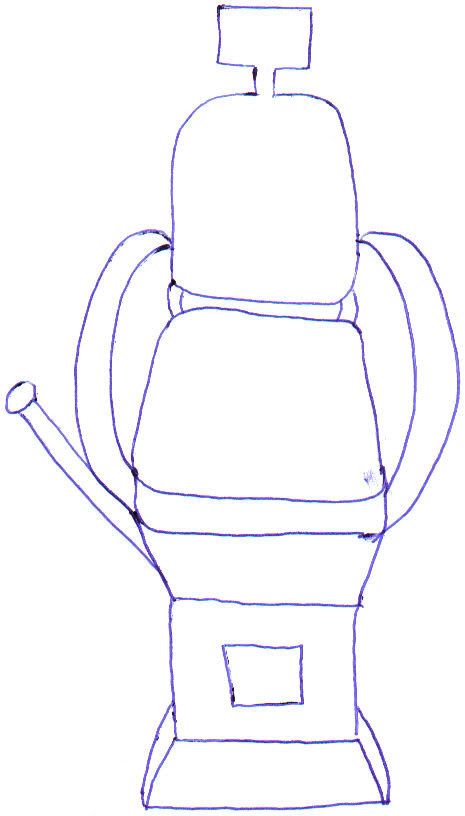 Posted by captainhoof at 10:15 AM CDT
Updated: Tuesday, 3 May 2005 10:16 AM CDT