Pirates of Pensacola, Chapters 4, 5 & 6
1. Anybody here ever attended a Dale Carnegie Class before? I have...see below...no kidding...really. I just wondered, was anyone else's a big crying, drama fest as well?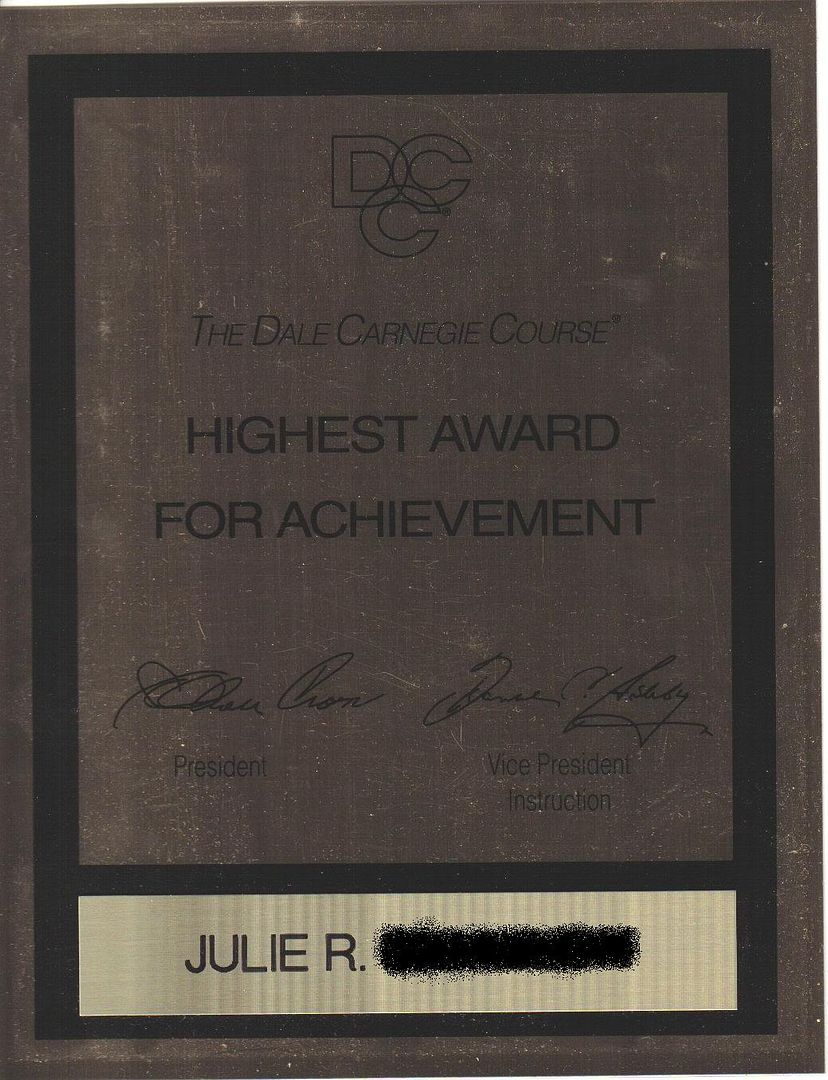 2. What do you think motivated Herb to bombard Morgan with "quotes of the day"? Do you honestly think Herb lived by them as well???? Seriously. This aspect of the book has puzzled me. Keith, some insight here would be appreciated.
3. You're in heavy traffic going nowhere fast. The person in front of you zones out, falling behind the "flow of traffic", preventing you from moving your rightful 10 feet forward. Do you honk or patiently wait for him to get a clue? If you wait, do you curse him aloud in the seclusion of your car or sit in silence?
4. Have you ever dated a guy with an earring? If male, have you ever wore an earring?
5. Have you ever believed someone to be plum nuts, only to find out later they were telling the truth? If so, share. It distorts your perception of reality, does it not?
6. Scrimshaws for Chapters 4, 5 and 6 are now being accepted. I must say, this is something I look forward to every time. The entries have been amazing. Please keep them coming. The deadline is Thursday, 9:00 a.m. The more, the better. For now, here's mine...

Posted by captainhoof at 2:50 PM CDT
Updated: Tuesday, 26 April 2005 3:26 PM CDT